Found this ad in an old HOTROD Magazine from '68:
Anyone know why this cool idea wasn't developed further??
-Todays technology could surely make it more durable than 40 years ago..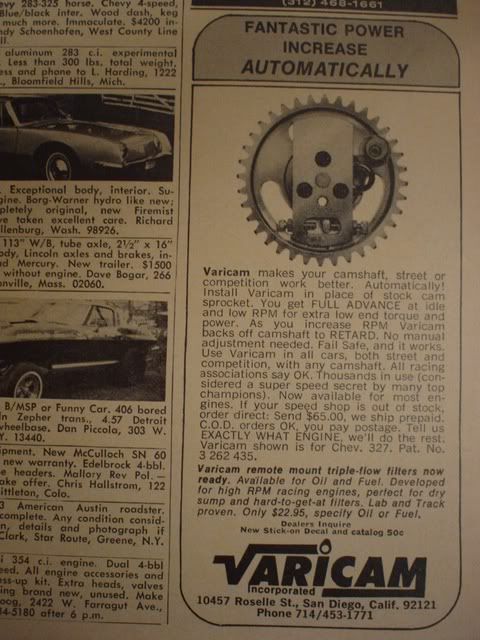 this is for a chevy smallblock.. -anyone out there have a spare one?
The idea is sorta simple, -what might break (back in '68) would be the spring. -But as mentioned before, todays technology could beef durability up.
-I want one of these.