looking for ideas or suggestions on redoing my #8AN fuel line set up from the regulator to the carb ,i'm looking at going back to this style set up in the 2nd pic . the problem i had was the lines were touching the valve cover and it was hard to pull the AN lines apart at the bowl fitting on the carb . Could i use a 45 or 90 deg fitting at the float bowls or ???
this is how it is currently ...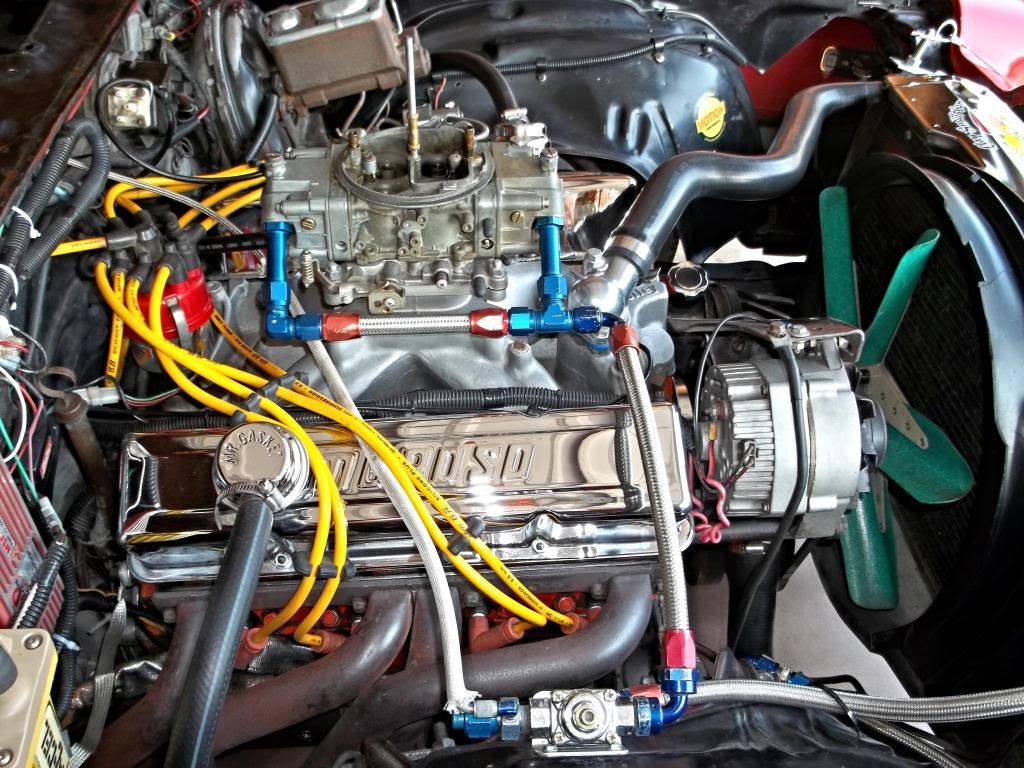 this is how i had the 8AN lines run up until 3 or so years ago ....