In the spirit of learning something new, I'm diving in deaf, dumb, and blind.
Santa brought a Megasquirt MS-230K, I've acquired a throttle body from a 7.2 Chevy truck, and will be slowly gathering the rest of the parts needed to inject a '74 500 Cadillac that we swapped into a '86 Mustang, that also will be getting an older Doug Nash Overdrive unit commonly used in RVs of the time.
I also plan on getting a common 350 EFI distributor, and slicing and dicing it to work with the Cadillac distributor. They are extremely similar, but the cadillac one has a different dimension to the block flange where the clamp holds.
My wife has arranged for a pair of older functional laptops to come into my possession for this project as well. I haven't seen them yet, but she's onboard! Found a 9-pin serial connector in the ancient computer parts here at work.
I've been printing out the Mega manual (easier to read in my "office") Holy cow... I thought it was called the Megamanual as a play on words due to "MegaSquirt", I didn't realize it was a descriptive term due to the size of the thing.
This is about 1/2 printed out.
Here is the TBI unit. I need to source some pigtails for the injectors, TPS, and IAC, and a couple of stubs for the fuel feed and return would be a good idea as well. Note this is the larger 2" 670 cfm unit, the 350 version has smaller venturies and flows in the 480-530 cfm range. The calculations show the 500 Cadillac will want approximately 1150 cfms at 5500 rpm, so this is a close compromise for this stage. MPI will come much, much later, if things go well at this stage.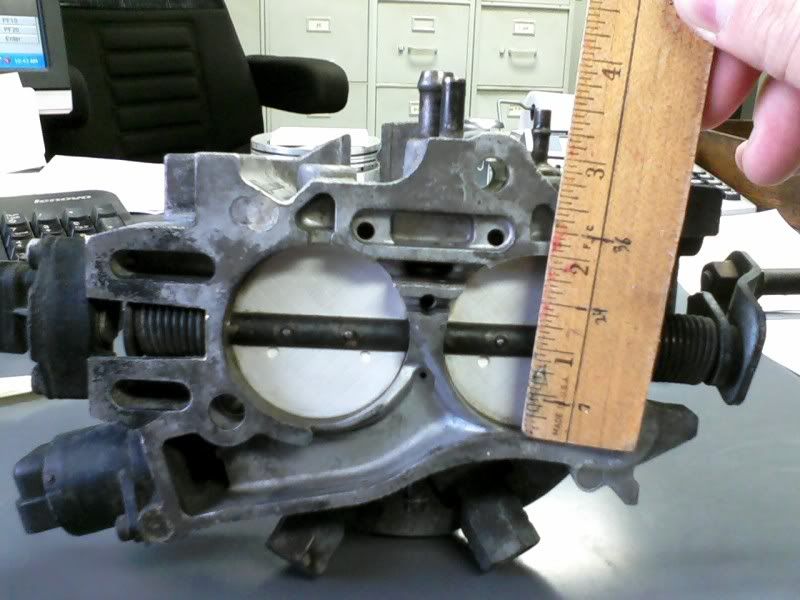 What is missing here? The notch where an air cleaner assembly would sit, what went there originally?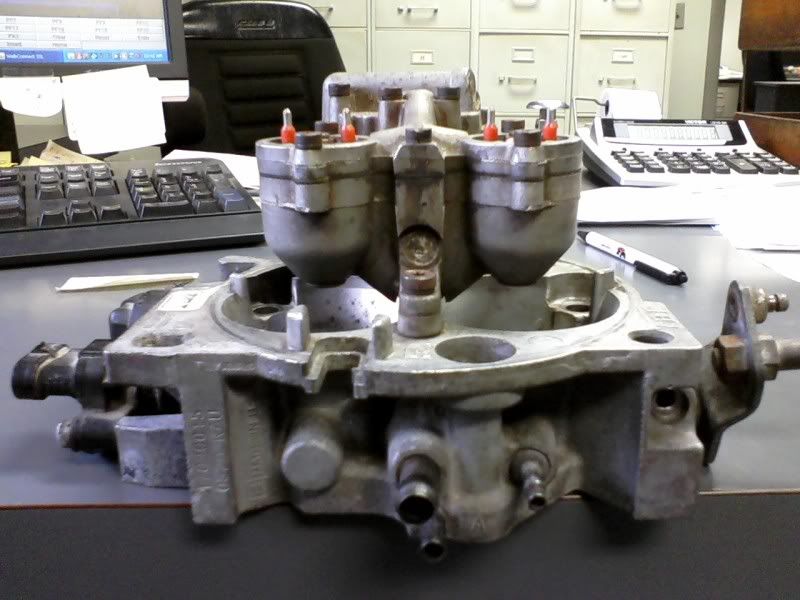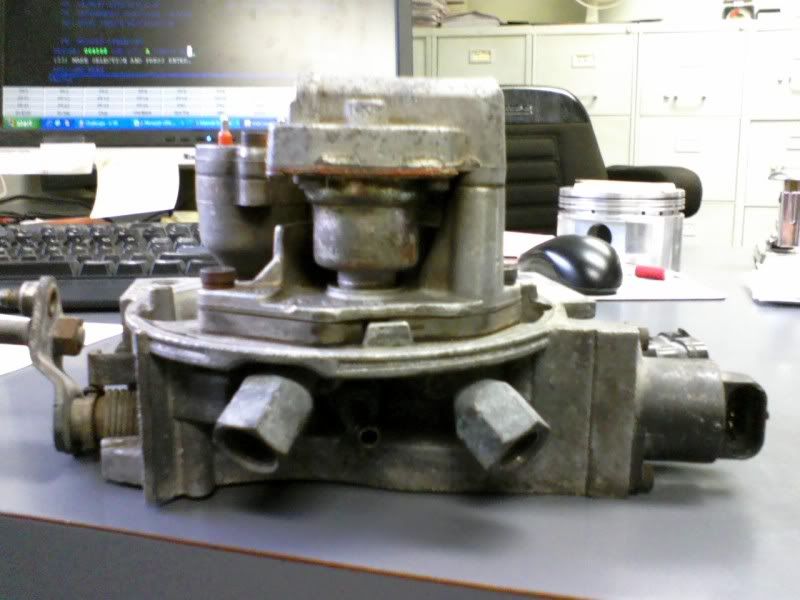 The mustang. Nothing special, just a '86 LXGT. Bought as a roller from some guy who wanted the drivetrain.
Dual pass aluminum radiator, 500 installed, HHR electric fan setup. (Thanks BBR!)
I'll be adding to this thread as things progress. Wanted to get it started as personal motivation. Goals for this is at this point is a decent driver with a lot of freak factor. Joining Drag Week '12 would be an extra bonus, especially as it seems like a few guys semi-local are planning to attend.