Well, been reading and learning about the MS3X wiring for the injectors and coils. Plan to drive it all from the MS3X board and wire the same as a sequential system. It "seems" easy enough. But are there any "gotchas" or things to avoid or common rookie mistakes that aren't covered in the megamanual?
Heres the mess right now. The windshield washer fluid is for when the Vodka runs out later. LOL.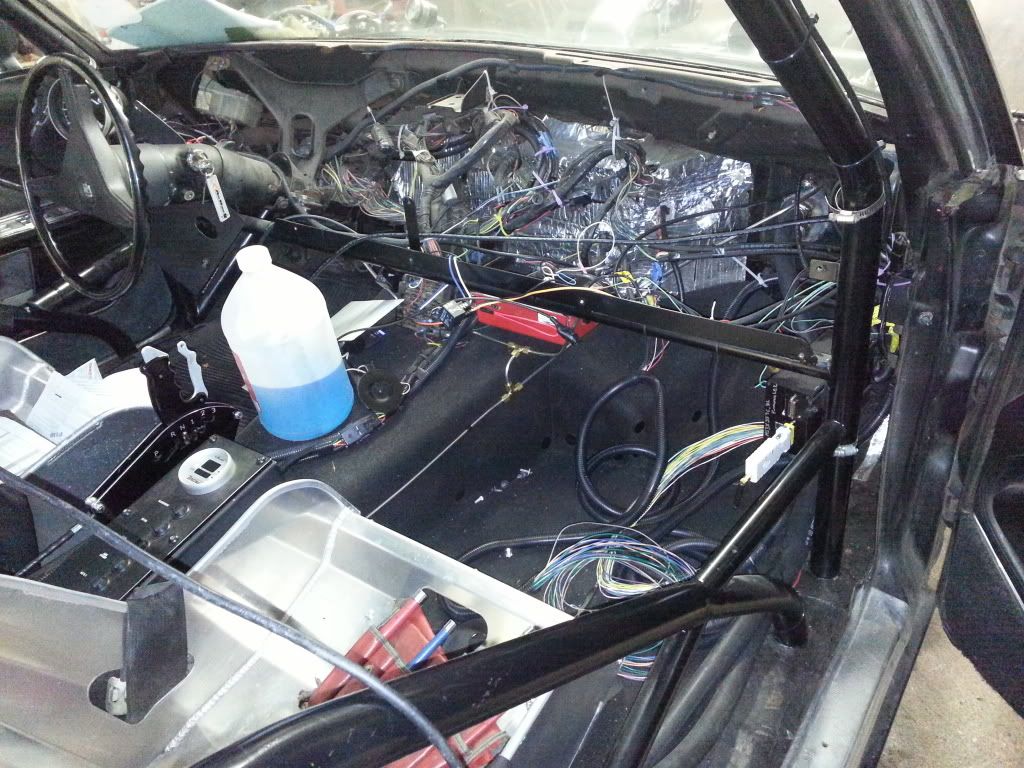 Here is the plug on the coil pin out
A - Ignition signal from ECU--SEEMS SELF EXPLANATORY
B - Logic ground, connect to ECU ground-- HOOK TO ALL THE OTHER GROUNDS FROM THE MS3 BOX THAT ARE ARE BOLTED TO THE REAR OF THE ENGINE ON THIS CAR?
C - Spark wire ground, connect to cylinder head--CAN THIS BE CONNECTED TO THE SAME GROUND AS THE LOGIC GROUND OR IS THAT A BIG NO-NO?
D - Power ground, connect to battery negative--CHASSIS GROUND OR WIRED TO BATTERY ONLY? BATTERY IS IN TRUNK.
E - 12 volt power RELAYED FROM FUEL PUMP TRIGGER OFF ECU. OK TO GET FROM STARTER OR TOO NOISY?
Thanks Sean