Hot Rod Magazine's Drag Week is a crazy event, where we all race at a drag strip, then get in our race cars, and drive to another city. We then race, and then drive to another city. Five days of racin in a row. I've gone three times before, both in my 55 Belair, and my 62 altered wheelbase Chevy II. I decided this year to drive my car to the starting race in St Louis. My son Steven agreed to go with me, and be copilot, and crew chief. The car is your typical 1960s era match racer, with a blown 427 engine, manual shift TH400 transmission, straight front axle, and not much else. The interior is stripped to the bare minimum, and I cut out as much extra weight as I could when I built it. It also features lots of 1960s technology, including old design Carter carburetors, and a Mallory dual point ignition system. No electronics here. We swap the tires for skinny slicks and front runners, and remove the mufflers and tail pipes, for each race.
We left on Thursday morning, with the old odometer reading 4533.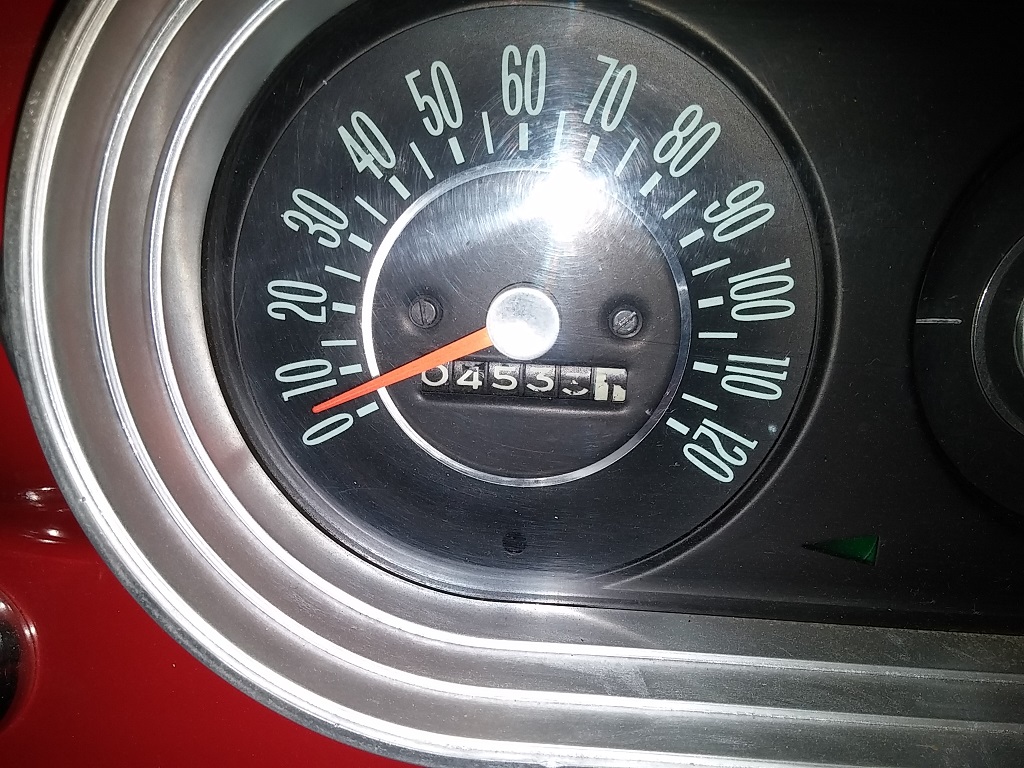 The first part of the trip was mostly uneventful, but we noticed the car was vibrating quite a bit at medium speeds, like when driving through small towns at 45 mph. Thinking about it, I figured we could add some shims to raise the pinion angle on the rear axle. We decided to try to find a hardware store in Roswell, NM, and we also wanted to find the dealership that matched the Valley Chevrolet emblem on the trunk of the car. We found the building where the dealer used to be, and there was a hardware store a couple blocks away. We bought a package of 1/4" nuts, and fit two of them on each spring, below the perch, at the front of the perch. While we were working on it, I noticed a bunch of gear oil all over the bottom of the gas tank, and the rear of the car. The fill plug I had put on the rear housing was leaking more than I thought it was. There was a parts store next to the dealership building, so we got some JB Kwik epoxy and some brake cleaner, and fixed that too. After lunch, we hit the road, and the vibration was gone, and it quit leaking. Success.