After fighting vapor lock, I stepped back and re-thought some things...
For example: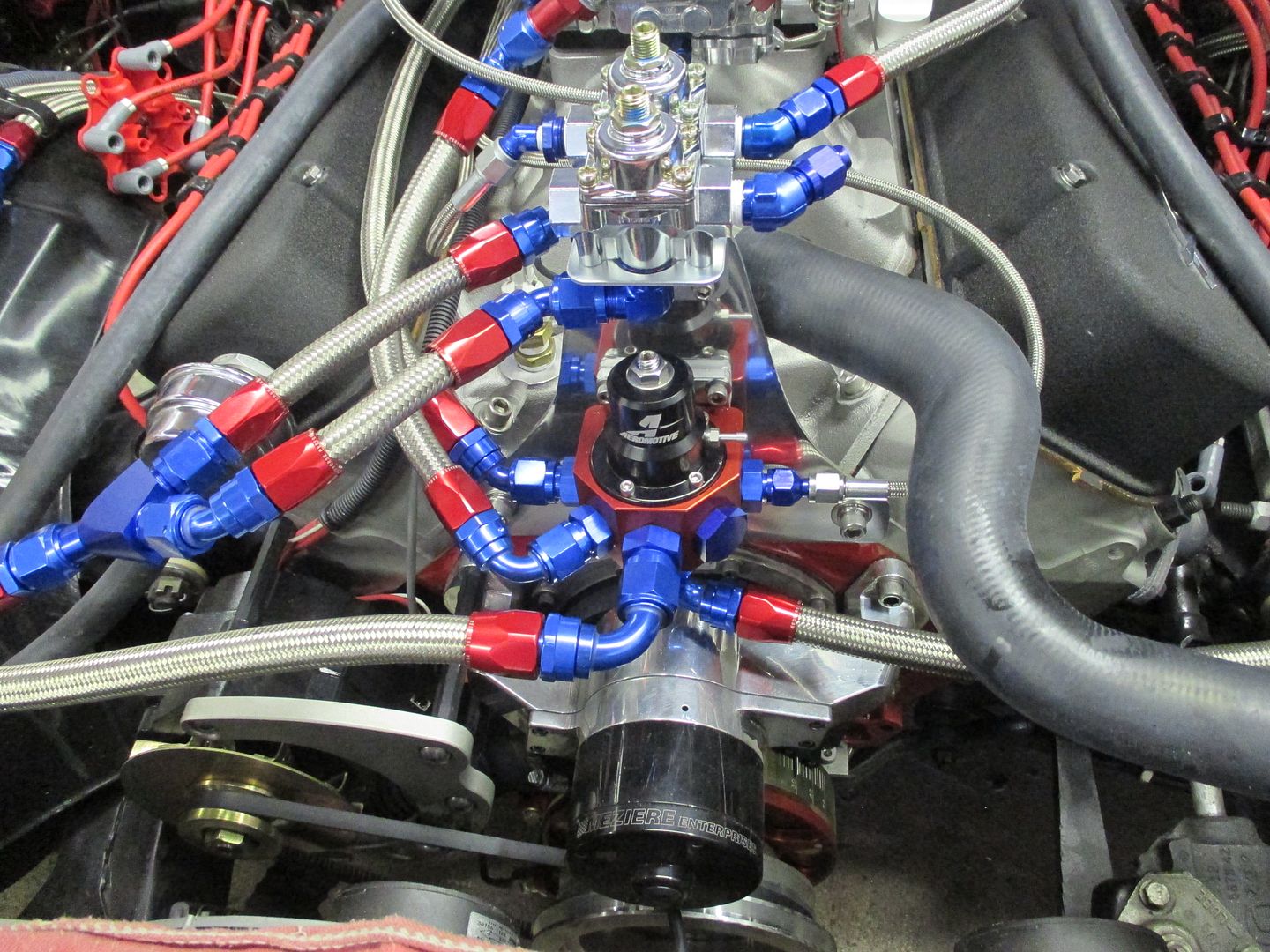 No more deadheaded regulator... plumbed in a return style with a -10 return. Should keep the fuel a bit cooler.
And.. to help combat underhood temps in general: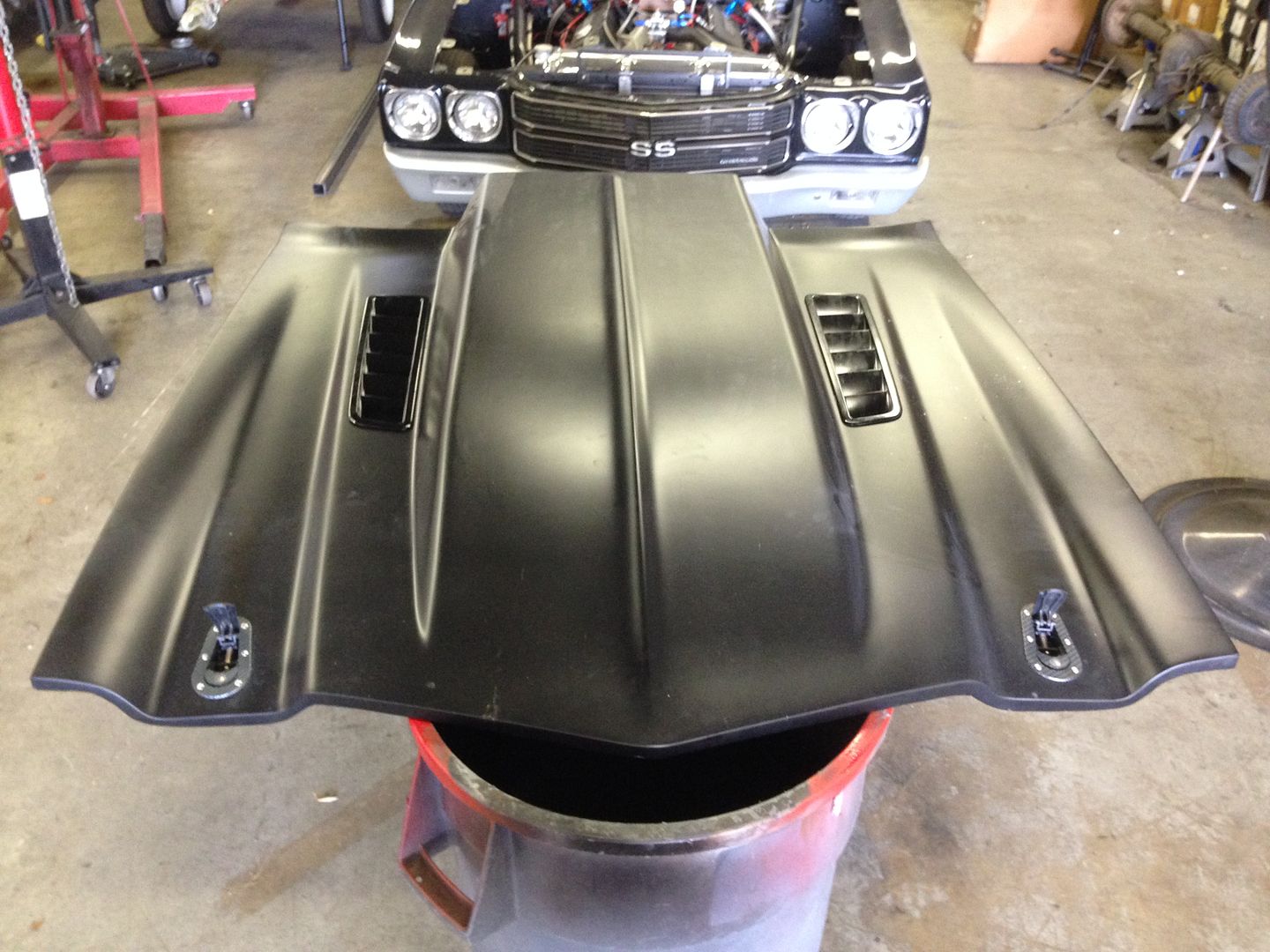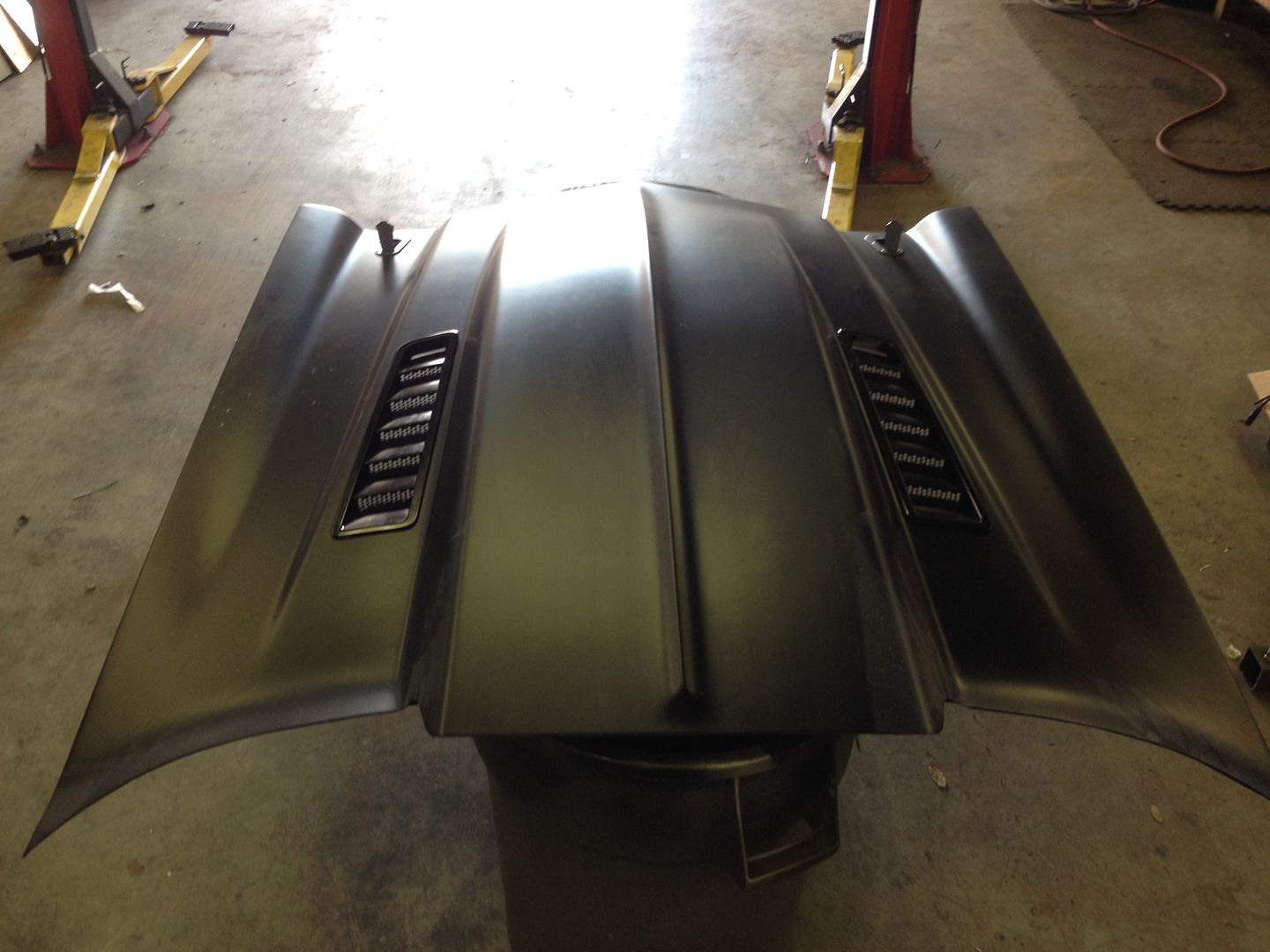 Functional hood vents from a... (gasp!).. 2013 Mustang!
Still working on a pan to seal the carb inlet away from the hood vents...