This was my first power tour, one of the things on my bucket list. I've had this Olds 442 for 31 years, but hadn't driven it for the last 23 years. You can check out the story on the car here:
http://www.bangshift.com/forum/showt...nation!-UPDATE
!
Spent a couple months working on it getting it ready to go. I got way behind schedule, and was working on it till 2:30 am the night before my son and I had to leave Minnesota for Cocoa Beach Florida to become Power Tour Long Haulers.
Here it is all packed and ready to go Wednesday afternoon just before we left: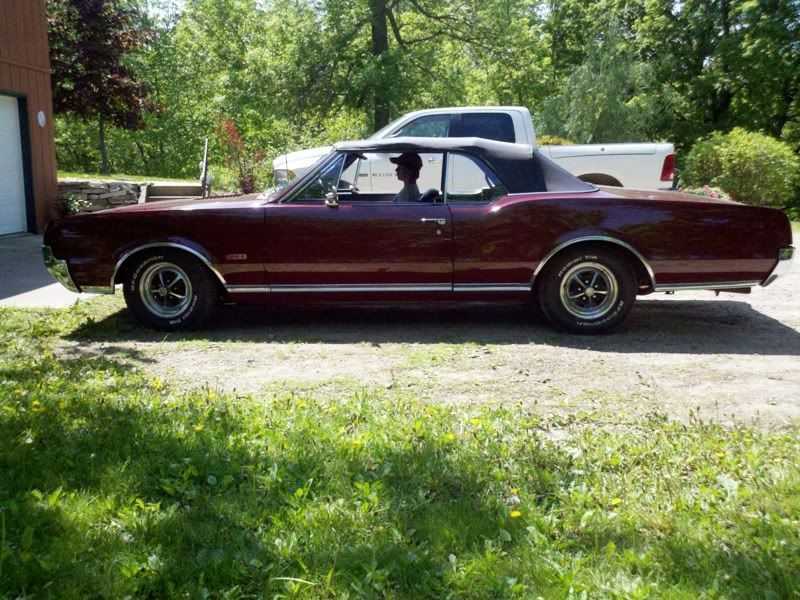 I had a 9 inch Ford rear end I was going to set up with 2.75 gears and put in before we left, but ran short of time and decided not to. But the day before we left, I was adjusting the brakes and discovered that the 12 bolt rear end that was in the car had a bad wheel bearing. So I hastily assembled the ford rear end and threw it in the car at the last minute. 100 miles into the trip I discovered gear lube running out the ends of the axles housing. Oops, forgot to put in axle seals. So I had to find some seals at a parts store and install them in the parking lot.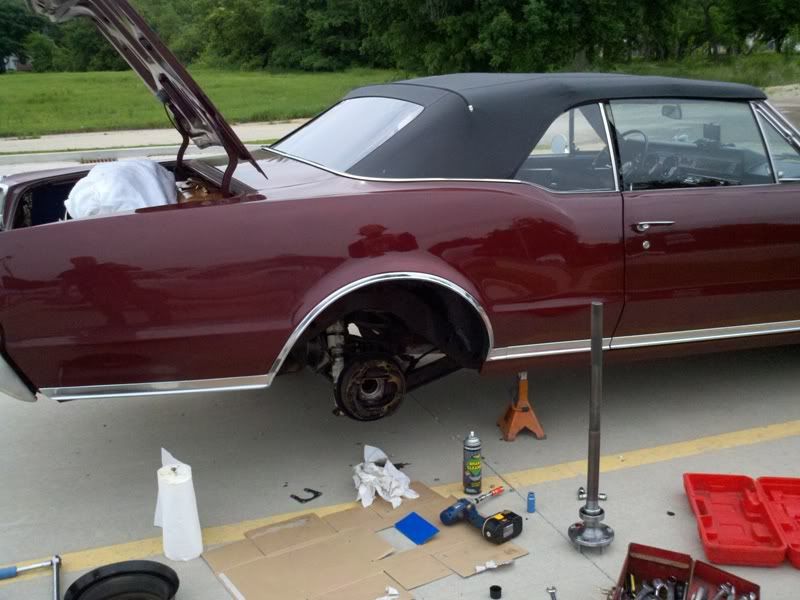 We had a few electrical wiring problems on the way, but got them fixed (I brought lots of tools and supplies) and we made it to Cocoa Beach just about dark on Friday night: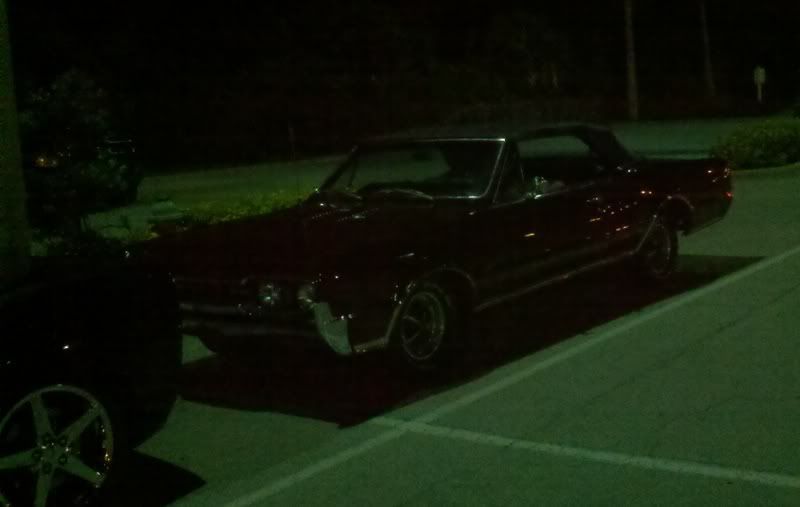 We had a really nice view of the beach from our 6th floor room at the Hilton:
Saturday morning we got the car all cleaned up in the hotel parking lot:
Then we went to Fish Lips and got registered for Power Tour 2011 and checked out some local scenery:
There was a huge car show, and I snapped a few pictures of stuff I liked.
'59 chev 409 4 speed 6 carburator convert: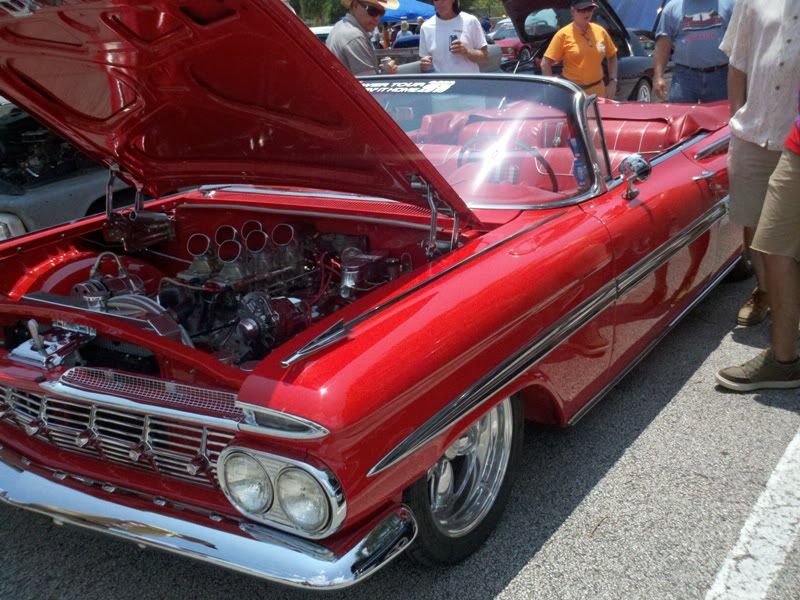 My boy has a 37 Ford pickup project of his own, so when we saw this nice 37, I had to take his picture with it: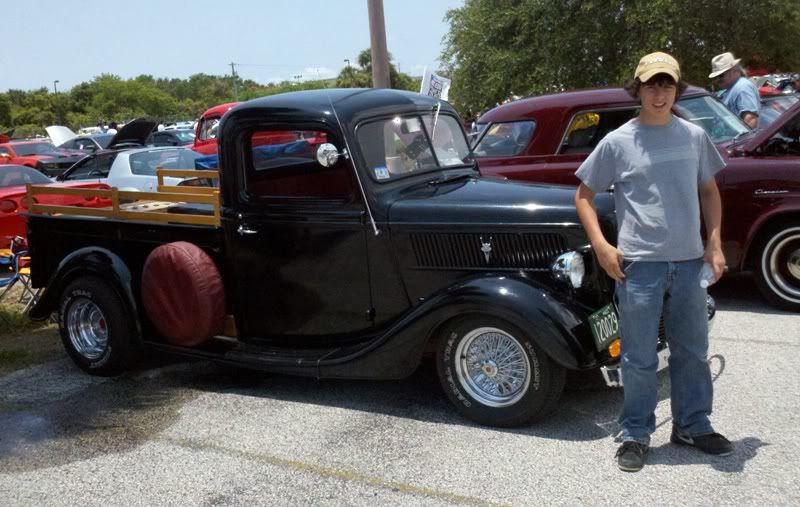 Hemi Powered Hot Rod: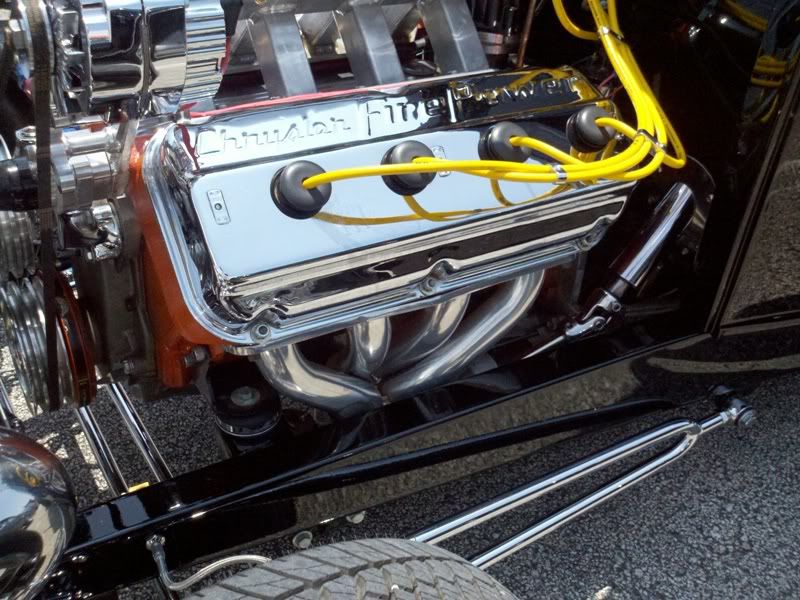 Hemi powered Rolls, who would have thunk it?:
I love GT500 converts! A bucket list item for the future, a Kodak moment today:
After we got good and hot at the car show, we went back to the hotel and rented surf boards and hit the beach and tried to surf. That was fun, but no pictures.