Chevy Monza 2+2
This model is based on the 1975 two-door Monza 2+2 hatch-back from Chevrolet. The Chevy Monza 2+2 this year was only released in Orange and Light Green enamel paint, although Mattel issued this model in special Silver Chrome with a Winter Ball tampo design, as a Christmas gift to members of management.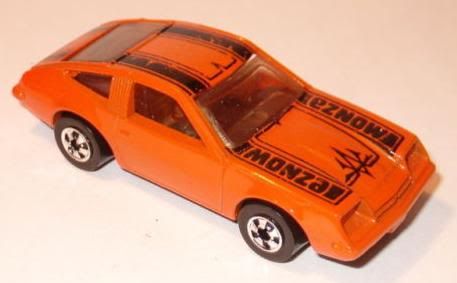 The tampo design features two black stripes that run the length of the car from head-light to taillight over the hood, roof, and trunk. On the hood portion of each stripe, the word "MONZA" appears in black and a distinct black pinstripe block appears between the two stripes on the hood, roof, and trunk.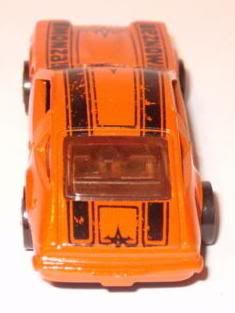 A French only blackwall model, still in the Blister.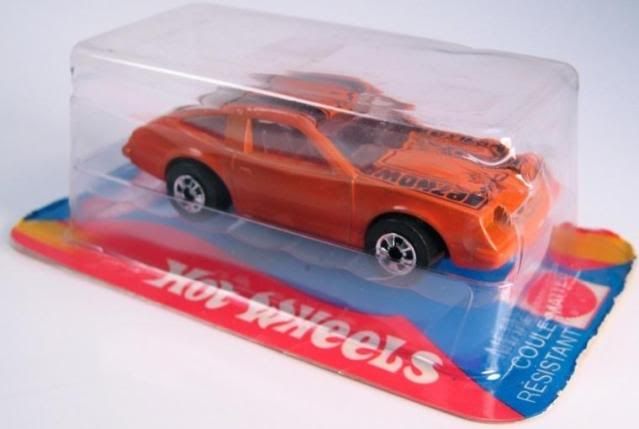 A Chrome Monza, with a Yellow trimmed stripe.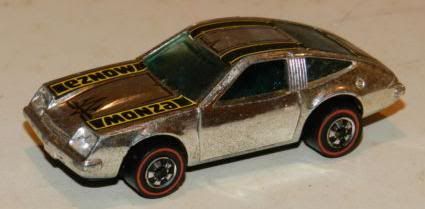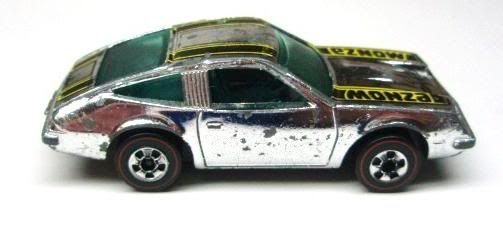 A later issued Monza in Yellow enamel paint shows the tampo design, which stayed the same, just using a different color scheme.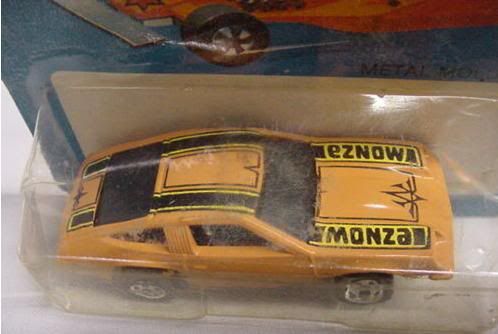 The later released Yellow Monza, still in the Blister Pack.