So after finally putting my winter sports toys away, and heading back over "there" as you guys call it...to see whats going on for the tour...I realized "those" boards had changed. They were terrible and DOG SLOW!!! Anyhow...after a phone call to Cheaps tonight.(Hi Ken & Linda) she informed me to head over here. Like the layout already. Seems like this "style" of board works much better. I don't know what they did over "there" but I did make it known how I felt...oops....
Anyhow...Thanks Cheaps...and here I am!
So the same group of 6 will be long hauling this year. I have a yet another new ride for this tour...and as the wife put it "these cars are getting out of hand". So I said..."hmmmmm...I'll look into the situation and get back to you ASAP!" ;D
They just don't understand sometimes...but thats ok...still love her to death...
So I just breezed thru the Shirts and Decal threads...and before I put these up...I just wanted to make sure I was not stepping on anyone's toes. If I am...sorry....not doing this to make money. This was just something I did for the fun of it.
I did some decals last year. I THINK I have a few Forum Freak decals left that Ken (Orbit) designed. (see below) Anyone who finds me on the tour or wants to PM or E mail me I will be happy to see what I have left and send them off. I did pay for these out of my pocket and I think I was into them for about 5 bucks...so I'm asking for a SASE to send it in (padded preferred so they don't get wrecked) and 5 bucks and I will get them off. I don't think I have too many and I do have to find them. ??? They are top quality. I have one on my work truck and it looks great still...I'm sure some of you still have them from last year.
On another Decal note...After the 07 tour, I decided to do get a jump and do a batch of "LONG HAUL GANG" decals. Of course I did...and then they have sat at my shop since. I have about 70 of these. Look great and same high end exterior vinyl. You can cut the words and stack or leave as a strip like on my Tahoe in the picture below. Anyhow...same thing...SASE and 5 bucks if you want one.
I got the long haul idea from a decal I had bought for the 05 tour on my Camaro. I liked it so much I made some.
Glad to see all the familiar faces again...and hope to catch up with all of you on the tour!
ZEEYAA...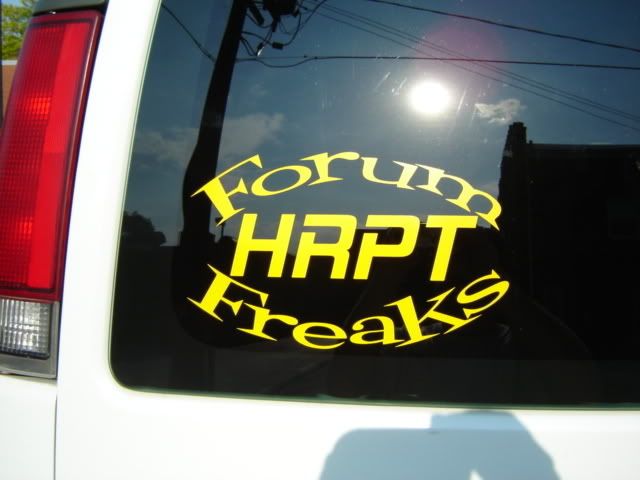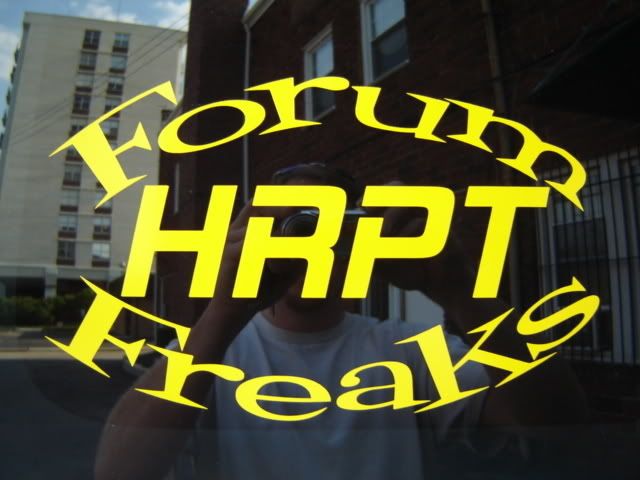 Long Haul Decals are about 8.5" wide. I do have a few 10" as well...but not many. Most are 8.5" But remember...you can cut them and put them on stacked if you want.