About a month and a half ago a buddy of mine came over with a bumper filler panel off a 61 Starliner he's putting together as a 70th b-day present for his dad. He was using my media blast cabinet to clean off the paint and was planning on spraying some Krylon and reinstalling. Well, I had him strip the paint, I smoothed out some dings with the hammer and dolly, and here's how I finished it, using some of my Imron rather than his Krylon...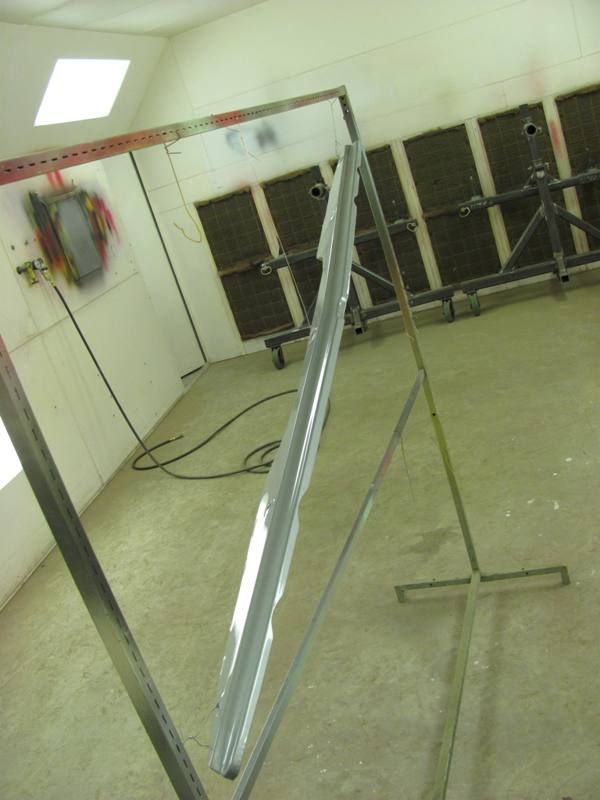 Well I stopped by to check it out after he installed it, and noticed the valve covers looked like someone had changed out the intake and dropped it a few times on the valve covers. So he dropped them off for some dent repair this evening...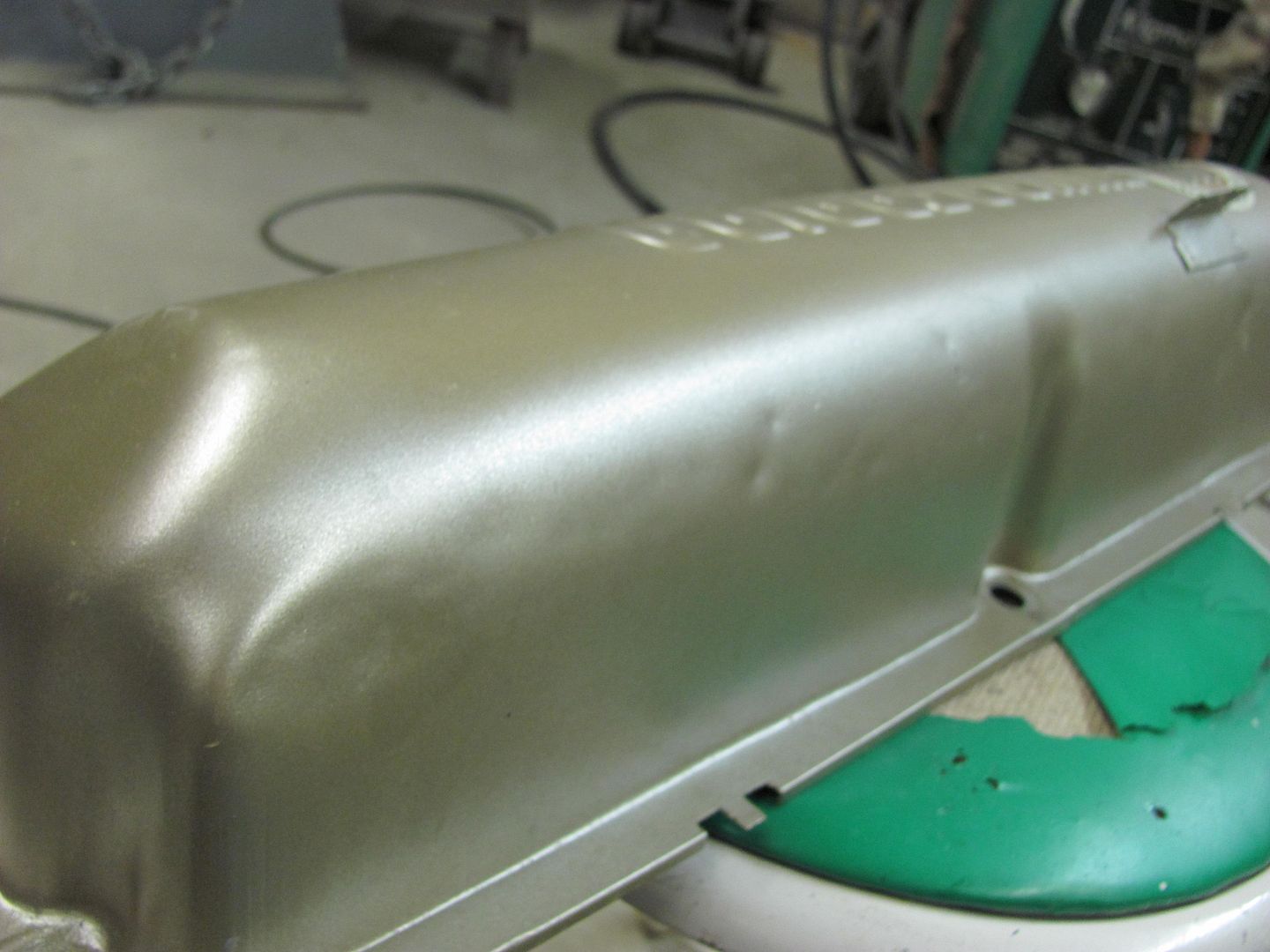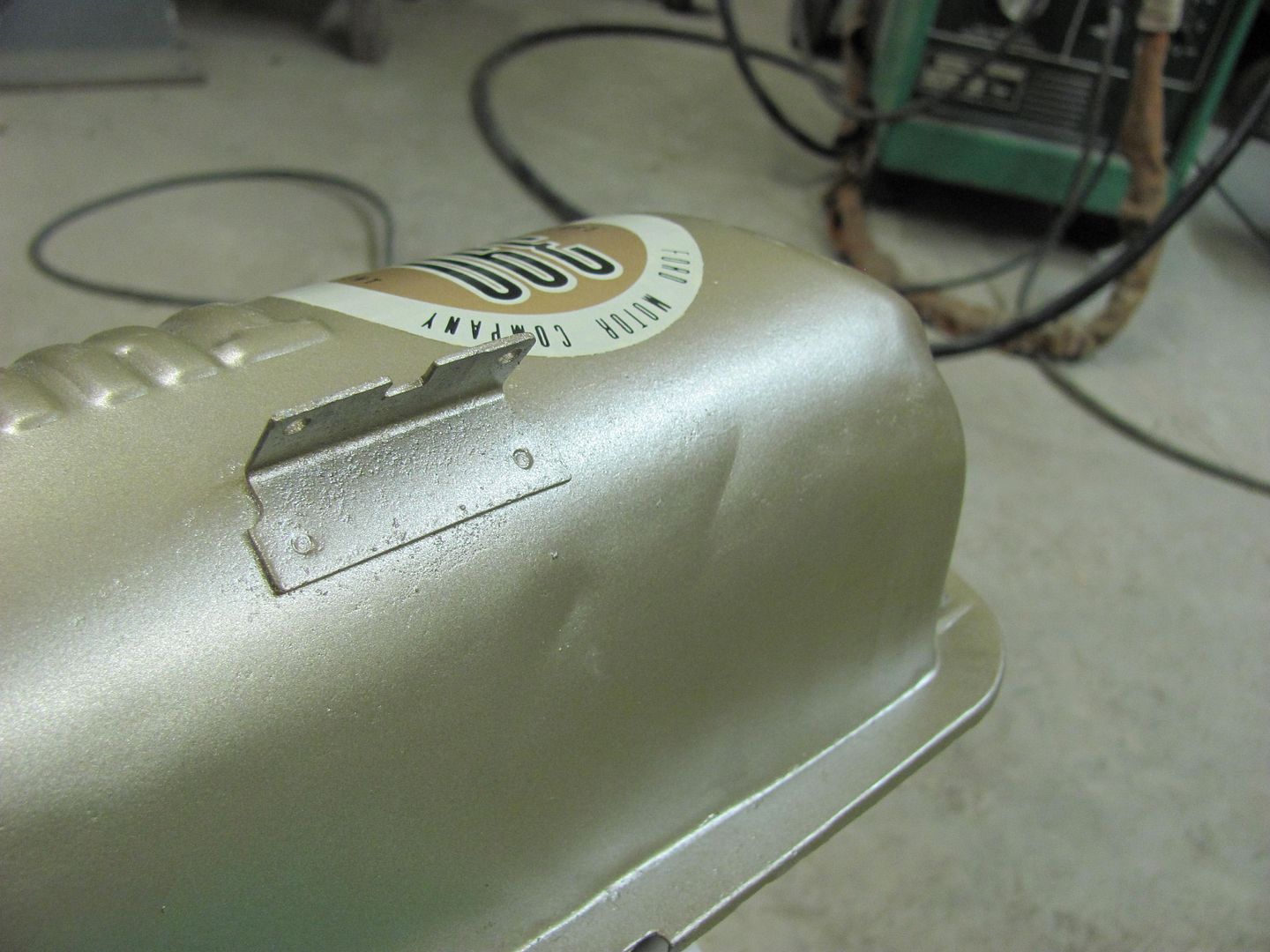 All of these tools were used this evening at one point or another...
Dents were worked with various implements of destruction, filed to find the high spots, and low spots bumped up, then repeat.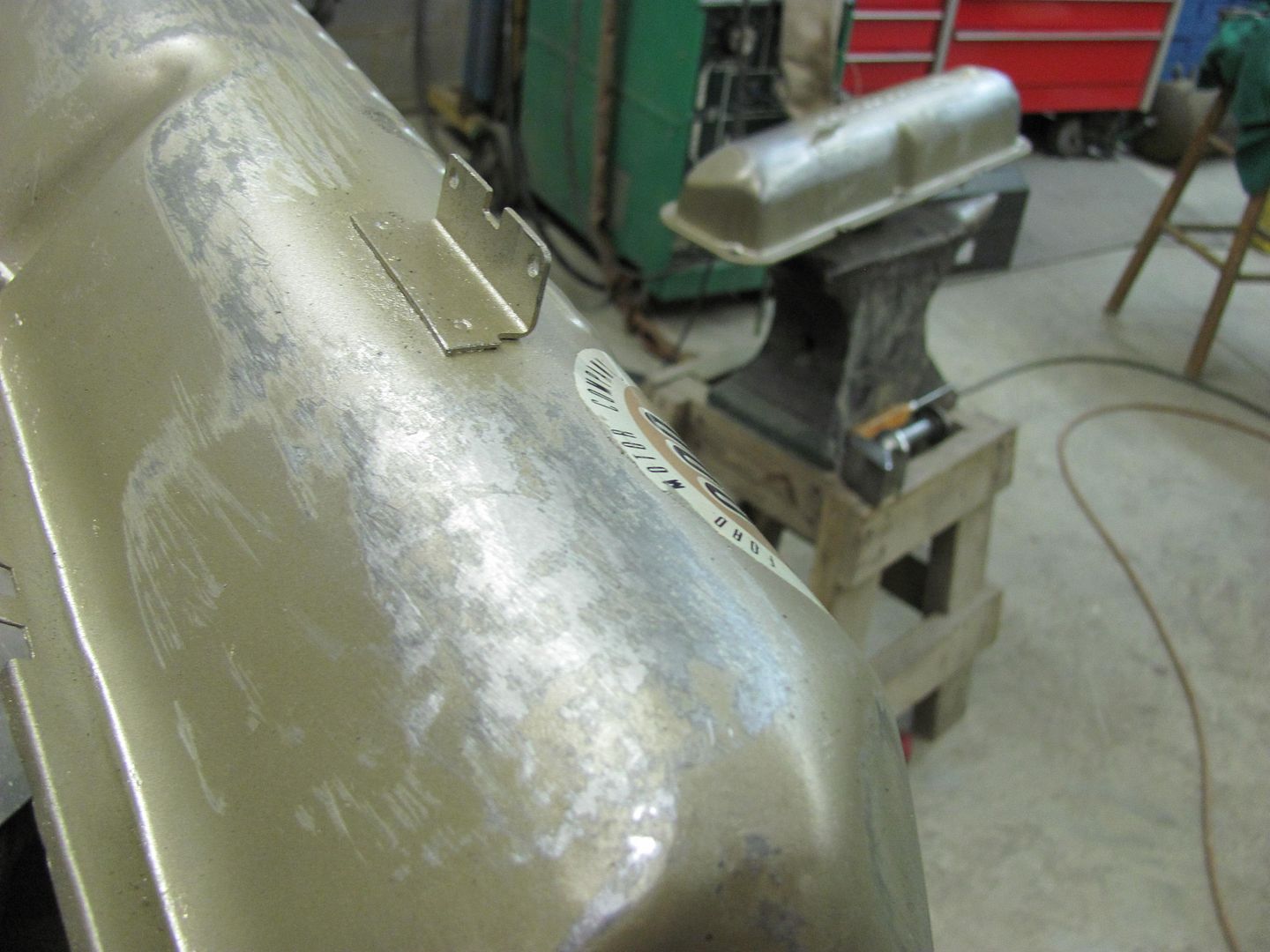 As they will be painted, we'll leave off with the following.... Sandblasting and some H/K epoxy primer will take care of any remaining defects...