When we found an 8×8 Motorhome last week on Craigslist and showed it to all of you the response was awesome. Well boys and girls, here is one at another level again! Action Mobil builds these suckers and will do them up as fancy as you like. They are not only capable of going ANYWHERE on terra firma, but also can be as fancy inside as the multi jillion dollar bus style RVs that rockstars and race car drivers own. With the added benefit of being able to run over almost an of those rigs, and hit any kind of terrain, we think these things rule and in a big way.
Check out the photos and video below of this bad ass 8×8 Extreme RV.
The optimum expedition mobile for adventurous globetrotters
Our luxury mobile homes have been extensively tested off-road. They come with different innovative cabins fitted with the latest technology. Whether you prefer a hydraulic elevating roof, an extendable bed or a hydraulic lift for your motorcycle at the cabin's rear – with your all-wheel drive ACTION MOBIL truck you'll be optimally equipped for all your journeys, adventure trips or expeditions.
We invite you to have a look at our different types of all-wheel motor homes. Take the "ATACAMA" series for example which offers a flexible arrangement of your living space due to its functional and creative floor layout and its elaborate door system. We'll be happy to include your personal ideas when manufacturing the vehicle of your dreams.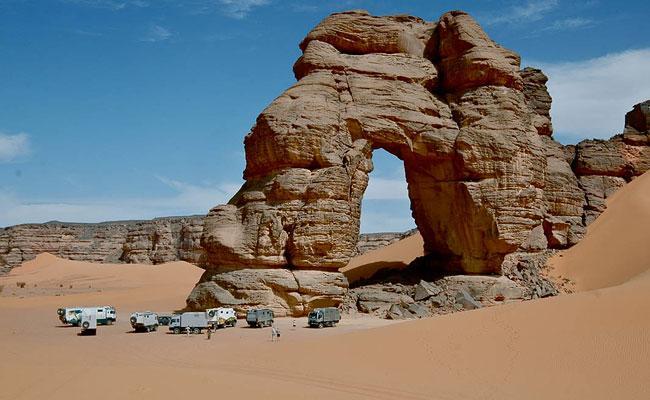 ACTION MOBIL with MAN certification
We are well aware of the great responsibility which comes with building expedition vehicles and thus offer you only the best quality with well-proven construction parts. The constant search for innovation and the continuous testing of materials is reflected in the price of the final product. For prospective buyers looking for a more economical version of an ACTION MOBILE expedition vehicle we are offering the "PURE" series. It goes without saying that we don't economize on security and quality but only on a couple of dispensable equipment and accessories.
We are proud to report that our modifications and assembly works of the MAN chassis passed the rigorous and extensive series of tests at the MAN factory which are necessary to get the MAN certification.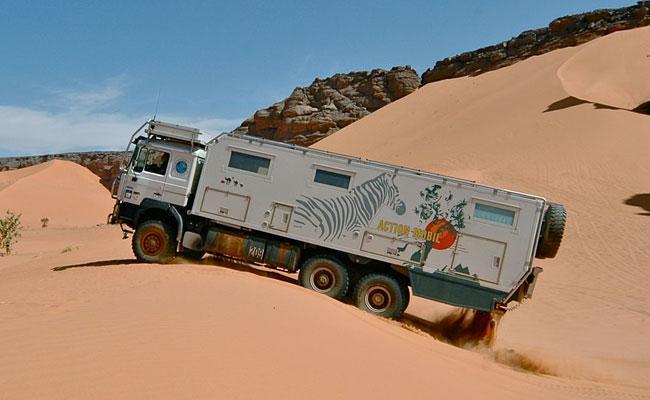 Whether you are looking for a comfortable expedition vehicle with two, three or even four powered axles – we can make your dream come true. And if any technical problem should occur while you're travelling in the outback you'll be able to isolate it with the diagnostic system of the basis vehicle and then contact us via the on-board internet connection, satellite positioning system or installed satellite phone. We'll immediately start the necessary support measures.