The famous racing book, "The Unfair Advantage" which was a study in the success that Mark Donohue and Roger Penske had together as a pair is an amazing read even 50 years after it was published. Why? Because all the stuff in the book is true. It was not about technology they had, secret parts that they were making behind everyone's back, it was about careful analysis, good decision making, and using the right tools for the job combined with their own talent. Well, guess what. You have talent, you have the ability to make good decisions, and you have the ability to use the right tools for the job and in the world of drag racing and in any high performance application, Mark Williams Enterprises has those tools you need.
From highly efficient and expertly crafted rear ends to axles that are made to order with each phone call, this is a company that understands quality and understands how to help you succeed. They do not make a pile of axles and dole them out when the phone rings, they are made to order. They are sold in three different styles and levels to best suit your power needs, and they have experts on the line that can help you make the right decisions.
Make the right decision today and call Mark Williams Enterprises for your driveline needs!
Here's why Mark Williams Enterprises is the competitive advantage you need!
The Competitive Advantage
---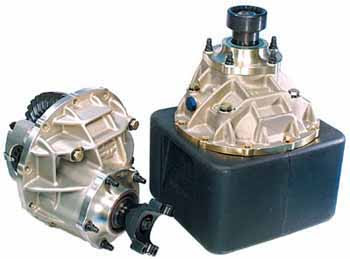 Huge assortment of ratios.
Have the gears that are optimum for track condition ready to drop in!
Special Low Friction Models put optimum power to the ground.
Available with 9″, 9.5″, and 10″ pitch diameter gears.
Ceramic dual opposed angular contact pinion support option.
Aluminum thru-bolt case with an aluminum or lightweight steel spool
Gear options include lightening, micro-polishing, and thermal treatment.
Precision set-up by MW technicians for optimum efficiency.
All come with FREE carrying case and special MW / Torco gear lube.
Get The Best Quality Axle For Your Application And Racing Budget
---
---

Three models to choose from; Ultimate Hi-Torque, Hi-Torque, and MasterLine.

All are custom-made to your exact requirements. – No gang runs!

Ultimate Hi-Torques are absolutely the strongest and lightest you can get

300M Ultimate Hi-Torque axles backed by an exclusive 10-year warranty!

Many options are available to enhance standard Hi-Torque Axles.

Economical MasterLine axles perfect for "Super" categories and Brackets.
---
Call MW's experienced technical staff today, and learn what's best for your particular application.